Date and Time
Thursday May 14, 2020
12:00 PM - 1:30 PM MDT
Location
Presented by Copperhouse Eatery + Lounge and With Media on Thursday, May 14th, 2020
To review the recording of this presentation, click here.
On Demand Webinar: Copperhouse & With...
Description
The Touchless Alternative – Taking your Business Online

Mark Henry and Paul Henry of Copperhouse Eatery & Lounge lead the discussion to help you understand why you want to take your sales or part of your sales online. Next, they will review platforms, payment integrations, and fees that you might incur while noting limitations on usages. Taking your business online during Covid-19 and continuing use post Covid-19 has many advantages, join this webinar to learn more and be part of this discussion.


This segment of the webinar will help those working to take their business online by guiding a workshop on identifying an e-Commerce workflow, choosing the right platform, utilizing what you already have, understanding payment gateways, measuring costs and fees, and touching on a social media/email list integration. You should walk away with a better understanding of how your systems can work for you to expand your customer base and increase cash flow.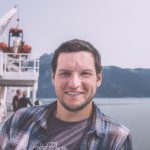 Kyle Thomas of With Media and Yellowknife Online, has been building websites and e-Commerce solutions in Yellowknife for over 10 years. Kyle has helped several small businesses transition their websites to responsive and interactive marketing tools for their businesses. On the e-Commerce side, as well as running his own e-Commerce store for his tourism business, Kyle has also helped develop e-Commerce solutions for businesses in the service and food industries. Kyle has experience working with several e-Commerce platforms, payment gateways, and developing custom e-commerce workflows processes specific to an individual business.